CPD Courses
Trauma Informed Approach to Treatment for Health Care Professionals. Everything C-Section: Trauma Informed Edition
Training Course • HLP Therapy
About the CPD course
This two day intensive course for Health and Fitness Professionals is the first of its kind. The course will help you to deliver a more trauma informed approach to therapy and give you tools and techniques to help clients regulate their nervous system and better receive your support where needed. We also focuses on the wellbeing of You- the practitioner to help you stay well; regulated and to avoid burnout. The course looks at C-sections in more depth; different types of scars and a comprehensive assessment and treatment protocol with follow on rehab plan.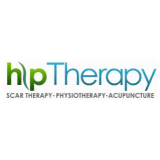 HLP Therapy
HLP Therapy exists to provide exceptional treatment and care. We bring decades of Physiotherapy experience and knowledge, coupled with Scar Therapy, Acupuncture, Rock Taping, Mental Health First Aid training and post natal assessments. Every treatment incorporates aspects of your physical and emotional wellbeing, in getting "You. Better."
More CPD courses by HLP Therapy
HLP Therapy
This course is designed for health practitioners who already treat c-section clients and want to enh...
Get industry-related content straight to your inbox
Thank you for subscribing