About the CPD course
The Building Safety Act 2021 requires Building Safety Managers to regularly inspect residential buildings for fire safety. Many buildings contain chutes yet there is a lack of technical knowledge leading to competency for those assigned to inspect. The Hackitt Report focused on the importance of competency and this course will provide you with invaluable insights from a manufacturer with many years of experience operating to British Standards and within relevant regulatory guidance. Practical hands-on sessions will teach you how to safely unblock a chute; inspect hoppers and fire closure plates including how they are made; installed and maintained.
CPD Provider
Hydrotech Maintenance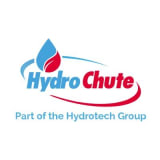 Hydrotech Maintenance
HydroChute's expertise extends to the manufacture and installation of new chutes, hoppers and fire closure plates where existing installations have reached end of life. All our products meet or exceed current British Standards, ensuring our clients receive best value for investment over many years to come.
Get industry-related content straight to your inbox
Thank you for subscribing