About the CPD course
The course conforms to IMO Model course 1.03. Advanced Training for Chemical Tanker Cargo Operations covering the competence requirements for knowledge and understanding set out in Table A-V/1-13 of the STCW Code. The course provides specialist training for senior officers and any person with immediate responsibility for loading; discharging; care in transit or handling of bulk chemical cargoes.
CPD Provider
IDESS Interactive Technologies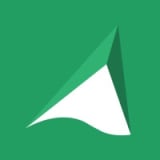 IDESS Interactive Technologies
DESS IT has its origins in maritime training. Established in 2001, IDESS IT has developed software platforms specializing in assessment, competence assurance and learning management for both maritime and offshore oil and gas industries. Drawing on its extensive experience in maritime training, IDESS IT also produces e-learning content for a broad range of clients. Our Subject-Matter Experts are a diverse group comprised of training professionals, client company representatives, as well as specialists from Classification Societies, P&I Clubs, and surveyors.
Get industry-related content straight to your inbox
Thank you for subscribing