About the CPD course
Work part-time on a real-life charity project to give you the digital & work ready skills to be in demand. Join us on our digital journey which builds your confidence to find the job you've been looking for. The total study hours are 16 hours learning with a tutor and 16 hours hands on project homework. We know you are eager to get that job but confidence is stopping you from making the leap. Join us for two hours twice a week for four weeks to re-discover you; learn some skills and make new friends.
CPD Provider
Indigo Loop - We Are Digital Gum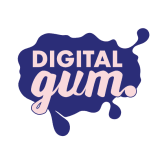 Indigo Loop - We Are Digital Gum
Digital Gum, bringing digital skills to life – from social media marketing, app design and coding through to VR and 3D printing. Our re-launcher courses are designed to build confidence to return to work. We understand it can feel a little overwhelming to know where to start with your 're-launch' you process - let us help you start your journey. Our young persons courses are designed to build the confidence to go get that dream job.
Get industry-related content straight to your inbox