About the CPD course
Do you understand the manufacturing process of biopharmaceuticals? Whether you are completely new to this industry or are branching out from small-molecule manufacturing; this 5-module course details all you need to know to understand the development of biological medicines. During this course you will be taken through the bioprocess and you will learn about the core components of upstream and downstream processing. You will also learn about quality control during this process to ensure efficacy and safety. You will become familiar with areas such as: protein engineering; cell culturing; protein isolation and purification; and final filling.
CPD Provider
Informa Connect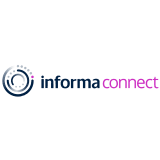 Informa Connect
Informa Connect is the world's leading facilitator of knowledge sharing and business connections. The Informa Connect portfolio provides digital content, memorable face to face experiences, networking, and professional development and learning. Operating in key industry verticals, including finance, life sciences, and technology, we provide the highest-quality content and thought leadership alongside platforms for connecting and collaborating, giving our customers real advantage.
Get industry-related content straight to your inbox