About the CPD course
This course is designed to extend your practical knowledge and understanding over the breadth and depth of financial risk management as practised in institutions today and in the near future. Picking up where many other courses leave off; it explores the connected nature of risk across market; credit; operational; liquidity; reputational and other risks. In particular; it looks at the techniques and methodologies employed in risk estimation and their strengths and weaknesses including their relationship tor regulation and capital. Moreover; it also looks at how risk is really managed (or not!) currently.
CPD Provider
Informa Connect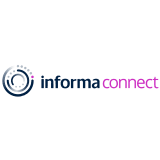 Informa Connect
Informa Connect is the world's leading facilitator of knowledge sharing and business connections. The Informa Connect portfolio provides digital content, memorable face to face experiences, networking, and professional development and learning. Operating in key industry verticals, including finance, life sciences, and technology, we provide the highest-quality content and thought leadership alongside platforms for connecting and collaborating, giving our customers real advantage.
Get industry-related content straight to your inbox