About the CPD course
Big Data solutions provide insights into how you can maximize the production of your biopharmaceutical; as well as information on how to reduce manufacturing time and costs. During this 2-day course you will understand how Big Data collection and analysis can maximise the efficiency of your bioprocess and you will learn how to overcome common barriers to the implementation of Big Data solutions; such as maintaining data integrity and quality. You will gain hands-on experience with analytical tools including multivariate analysis and linear regression models; as well as advanced tools such as machine learning and hybrid models to aid in the analysis of Big Data. These sessions will be tailored to your experience by a pre-course survey sent out to you closer to the start date.
CPD Provider
Informa Connect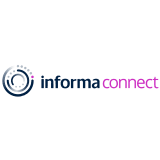 Informa Connect
Informa Connect is the world's leading facilitator of knowledge sharing and business connections. The Informa Connect portfolio provides digital content, memorable face to face experiences, networking, and professional development and learning. Operating in key industry verticals, including finance, life sciences, and technology, we provide the highest-quality content and thought leadership alongside platforms for connecting and collaborating, giving our customers real advantage.
Get industry-related content straight to your inbox