About the CPD course
This case study and simulation driven course emphasises the practical applications of asset and liability management in the highly regulated environment in which banks must operate post Basel III. The extensive use of case studies; exercises and hedging simulations requires participants to work in groups and to use laptops loaded with Excel. There are simulations examining net interest income; duration gaps; the management of the economic value of equity as well as interest rate and currency risk management techniques.
CPD Provider
Informa Connect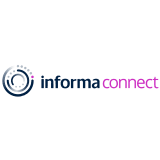 Informa Connect
Informa Connect is the world's leading facilitator of knowledge sharing and business connections. The Informa Connect portfolio provides digital content, memorable face to face experiences, networking, and professional development and learning. Operating in key industry verticals, including finance, life sciences, and technology, we provide the highest-quality content and thought leadership alongside platforms for connecting and collaborating, giving our customers real advantage.
Get industry-related content straight to your inbox