About the CPD course
This course covers several activities that are practiced by financial controllers; from preparing and reviewing financial statements; analyzing an organization's financial health and performance; and administering the budget process and control function; to managing staff performance and enhancing their productivity. This course provides professionals the chance to practice these responsibilities and sharpen the necessary skills.
CPD Provider
Informa Connect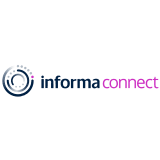 Informa Connect
Informa Connect is the world's leading facilitator of knowledge sharing and business connections. The Informa Connect portfolio provides digital content, memorable face to face experiences, networking, and professional development and learning. Operating in key industry verticals, including finance, life sciences, and technology, we provide the highest-quality content and thought leadership alongside platforms for connecting and collaborating, giving our customers real advantage.
Get industry-related content straight to your inbox