About the CPD course
By attending this course; you will learn how to apply data analysis techniques to improve your operational and project based work. You will be able to review a range of tools and choose the right ones for the particular application; and produce analysis and diagrams that make your reports and business cases easier to read and more effective. By applying a probability based approach; you will be able to manage uncertainty in decision making and enhance organisational performance measurement.
CPD Provider
Informa Connect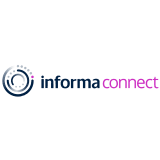 Informa Connect
Informa Connect is the world's leading facilitator of knowledge sharing and business connections. The Informa Connect portfolio provides digital content, memorable face to face experiences, networking, and professional development and learning. Operating in key industry verticals, including finance, life sciences, and technology, we provide the highest-quality content and thought leadership alongside platforms for connecting and collaborating, giving our customers real advantage.
Get industry-related content straight to your inbox