About the CPD course
How easy is it to integrate continuous processing into manufacturing your biological drug; and what are the benefits and disadvantages? Over the course of two days you will build on your understanding of how to effectively develop a continuous process and navigate the regulatory framework associated with it. Using interactive exercises and case studies to consolidate your knowledge; you will evaluate whether adopting a continuous process is the right decision for your manufacturing department.
CPD Provider
Informa Connect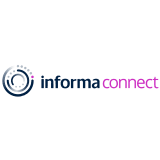 Informa Connect
Informa Connect is the world's leading facilitator of knowledge sharing and business connections. The Informa Connect portfolio provides digital content, memorable face to face experiences, networking, and professional development and learning. Operating in key industry verticals, including finance, life sciences, and technology, we provide the highest-quality content and thought leadership alongside platforms for connecting and collaborating, giving our customers real advantage.
Get industry-related content straight to your inbox