About the CPD course
The course begins with the basic understanding of what credit risk is and how it arises in many real-world cases such as banking; insurance; corporates and trade. This develops into credit analysis and modelling of credit risk for both single counterparties and portfolios. The course looks at a range of quantitative techniques which are employed by class leading models. These include models of default; ratings transition; transition matrices and default correlation. This course will also cover the regulatory requirements arising from these techniques. The course looks at the management and optimisation of credit risk by the use of credit derivatives and securitisation. Of course; no such analysis would be complete without the regulatory impact of Basel III and other regulatory constraints on credit portfolios.
CPD Provider
Informa Connect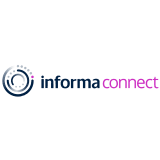 Informa Connect
Informa Connect is the world's leading facilitator of knowledge sharing and business connections. The Informa Connect portfolio provides digital content, memorable face to face experiences, networking, and professional development and learning. Operating in key industry verticals, including finance, life sciences, and technology, we provide the highest-quality content and thought leadership alongside platforms for connecting and collaborating, giving our customers real advantage.
Get industry-related content straight to your inbox