About the CPD course
The Diploma in IoT & the Connected World is a 10-month distance learning programme providing the knowledge and competencies to effectively build and maintain competitive advantage. The course builds the knowledge and strategic skills required by organizations undergoing; or looking to undergo; evolution towards the new wave of emerging technologies including LTE; LTE-A and 5G. Participants study 4 compulsory modules and choose 5 specialised modules; allowing them to customise the course towards areas of interest.
CPD Provider
Informa Connect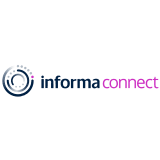 Informa Connect
Informa Connect is the world's leading facilitator of knowledge sharing and business connections. The Informa Connect portfolio provides digital content, memorable face to face experiences, networking, and professional development and learning. Operating in key industry verticals, including finance, life sciences, and technology, we provide the highest-quality content and thought leadership alongside platforms for connecting and collaborating, giving our customers real advantage.
Get industry-related content straight to your inbox