About the CPD course
Upstream Processing refers to the first step in which biomolecules are grown. The process involves a series of intricate steps which must be carefully followed to ensure a successful move from upstream to downstream process development. Over 5 weeks this course will walk you through the basics of early-stage upstream process development for mammalian and microbial products. The course will focus on USP planning; cell-line development; media selection and will finish with quality considerations to help you in laying the foundations for a successful and productive process.
CPD Provider
Informa Connect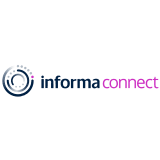 Informa Connect
Informa Connect is the world's leading facilitator of knowledge sharing and business connections. The Informa Connect portfolio provides digital content, memorable face to face experiences, networking, and professional development and learning. Operating in key industry verticals, including finance, life sciences, and technology, we provide the highest-quality content and thought leadership alongside platforms for connecting and collaborating, giving our customers real advantage.
Get industry-related content straight to your inbox