About the CPD course
Growing population and subsequent food demand; environmental concerns and the general desire to use highly efficient fertilizers are just some of the factors driving the plant nutrition market. Nowadays; traditional fertilizer products are not considered lucrative; and thus; manufacturers are investing their resources into developing innovative fertilizer products; such as speciality fertilizers. Over the next 5 years; the speciality fertilizer market is expected to grow to $52.4 billion. Forming part of New Ag International's Business Innovation & Market Strategy Series; this course has been designed to help you navigate the plant nutrition market; with a focus on speciality fertilizers. This will enable you to identify key challenges and opportunities; drivers and trends; and gain a comprehensive overview of the plant nutrition market; helping you develop your business strategy.
CPD Provider
Informa Connect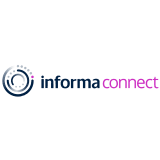 Informa Connect
Informa Connect is the world's leading facilitator of knowledge sharing and business connections. The Informa Connect portfolio provides digital content, memorable face to face experiences, networking, and professional development and learning. Operating in key industry verticals, including finance, life sciences, and technology, we provide the highest-quality content and thought leadership alongside platforms for connecting and collaborating, giving our customers real advantage.
Get industry-related content straight to your inbox