About the CPD course
Fail to prepare; prepare to fail. The importance of performing an efficient and thorough Tech Transfer cannot be understated in the world of Biopharmaceutical Manufacturing. Failure to transfer your process correctly will cost you time and money; as well as increase the time to market for your drug. During this interactive course you will use group exercises to cement knowledge gained of planning a Tech Transfer; you are also encouraged to bring specific challenges you've experienced to the course to receive expert advice on them.
CPD Provider
Informa Connect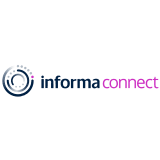 Informa Connect
Informa Connect is the world's leading facilitator of knowledge sharing and business connections. The Informa Connect portfolio provides digital content, memorable face to face experiences, networking, and professional development and learning. Operating in key industry verticals, including finance, life sciences, and technology, we provide the highest-quality content and thought leadership alongside platforms for connecting and collaborating, giving our customers real advantage.
Get industry-related content straight to your inbox