About the CPD course
Biocontrol is growing in demand as the agricultural sector recognises the value in sustainable practices. Consumers are becoming increasingly aware of how their food is grown and are demanding chemical-free produce following concerns about health and the environment. As a result; biocontrol products are growing in use; with the market predicted to exceed USD 7.5 billion by 2025. This online course is part of New Ag International's Business Innovation and Market Strategy Series and has been designed to provide you with a complete guide to the biocontrol market to help you navigate this growing market. You will investigate the biocontrol industry through a commercial lens; understanding the market landscape; challenges and opportunities. Once completed you will have the skills to assess the viability of launching a biocontrol product.
CPD Provider
Informa Connect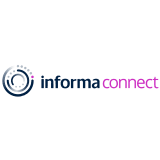 Informa Connect
Informa Connect is the world's leading facilitator of knowledge sharing and business connections. The Informa Connect portfolio provides digital content, memorable face to face experiences, networking, and professional development and learning. Operating in key industry verticals, including finance, life sciences, and technology, we provide the highest-quality content and thought leadership alongside platforms for connecting and collaborating, giving our customers real advantage.
Get industry-related content straight to your inbox