About the CPD course
Protect patients and protect yourselves by attending this two-day course ensuring that you fully understand how to safeguard your biologic from viral contamination! With the rapid growth and dependency on the biological drug market; now is the time to ensure that you are employing the best analytical and clearance techniques to guarantee safety. Over two days you will explore in an interactive environment the sources of viral contamination; regulatory expectations; techniques to assess viral clearance and ways to mitigate risks and changes.
CPD Provider
Informa Connect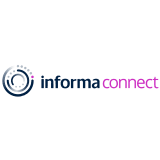 Informa Connect
Informa Connect is the world's leading facilitator of knowledge sharing and business connections. The Informa Connect portfolio provides digital content, memorable face to face experiences, networking, and professional development and learning. Operating in key industry verticals, including finance, life sciences, and technology, we provide the highest-quality content and thought leadership alongside platforms for connecting and collaborating, giving our customers real advantage.
Get industry-related content straight to your inbox