About the CPD course
This course was designed to highlight the effects that sport can have on people's mental health and to give skills to coaches and managers which will help them spot players that might be going through a moment of poor mental health. Poor mental health can affect a players development; prospects; attitude; motivation; reliability; confidence; performances and so much more. Do not miss this opportunity to improve your CV and understanding.
CPD Provider
Inner Self Life Counselling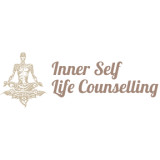 Inner Self Life Counselling
Hello, my name is Marvin I am the first Specialized Sports Mental Health Coach/Officer in the country, The pressures of being a sports person should not be under estimated and could lead to poor mental health instantly or in the future. I have suffered and overcome poor mental health while playing and working in a Sporting environment as well as office and social environments, which have equipped me with valuable skills combined with qualifications that have helped me excel in helping women and men off all ages.
Get industry-related content straight to your inbox