About the CPD course
This module is to give basic understanding of health and safety and obligations to yourself and others.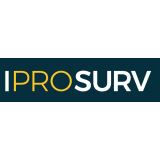 Iprosurv
As UK's leading commercial drone operating company, we possess extensive regulatory approval from the Civil Aviation Authority to undertake both simple and complex inspections using drone technology. Established in 2014, regarded as a pivotal company in the promotion and implementation of many of the drone applications which we see within varied markets, Iprosurv is an optimum quality UK drone pilot contractor network comprising of field experts who strive to provide clients, from all industries, with valuable visual and data insights.
Get industry-related content straight to your inbox
Thank you for subscribing