About the CPD course
This one-hour seminar gives an overview of Glass Reinforced Concrete (GRC) and the role Jesmonite plays in the market. It will provide a better and more in-depth understanding of the Glass Reinforced Concrete industry and how it can be used to influence better building practices. A diverse range of past projects will also be discussed.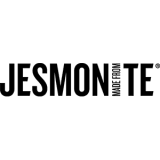 Jesmonite
Established in 1984, Jesmonite continues to provide innovative approaches and responsible solutions to a fast growing industry. Jesmonite has become the go-to material for designers and artists looking for an environmentally conscious alternative to traditional building materials or resin based products.
Get industry-related content straight to your inbox