About the CPD course
This manual handling course will provide trainees with an understanding of the fundamentals of correct manual handling technique; the health effects of poor manual handling and the main legislative requirements. The course concludes with an observation of the trainees manual handling technique. This can be conducted via video submission; video call or in person if the trainee is within Northern Ireland.
CPD Provider
K4 Consultancy T/A Concara Training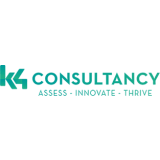 K4 Consultancy T/A Concara Training
At K4 Consultancy we provide all services to satisfy your Safety, Health, Environment & Quality (SHEQ) needs. All our models are scalable and tailored to your budget and business needs. At K4 Consultancy we approach safety differently. We recognise our responsibility to ensure profit and business progression, while still driving safety performance. Our Consultants approach is to coach and mentor organisations, to drive Cultural Change that will last.
Get industry-related content straight to your inbox