About the CPD course
The SQL Fundamentals course is a 2-day training course designed to give delegates all the essential skills needed to understand database theory and how to write SQL (Structured Query Language) confidently. Delegates learn the basic theory behind Relational Database Management as well as writing lots of SQL scripts on remote desktops provided by Knowledge Tree Training. Our course is designed to allow beginners to pick up SQL quickly by using lots of real world examples.
CPD Provider
Knowledge Tree Training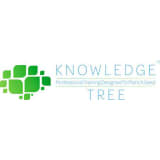 Knowledge Tree Training
Our Primary objective is to add value for our customers, we do this by delivering quality professional training in comfortable venues, with excellent customer service. We don't claim to be "the UK's leading Training organisation" or "No.1", we will let you decide that for yourself. We focus on delivering excellent courses at competitive prices, advancing our trainer's skills and giving you great customer service.
Get industry-related content straight to your inbox