About the CPD course
Cultural theory: The construction of individual and collective cultures Creating intercultural work relationships and connections The social hierarchy: Exploring workplace differences due to power distance Improving intercultural communication (part one): The connection between language and culture: non-verbal communication and paralanguage Improving intercultural communications (part two): Engaging in direct and indirect communication and decoding messages Cultural interpretation of time: Punctuality: short-term or long-term world views Intercultural working styles and world views Multi-cultural teams: Strategies for working in an international team Managing a different culture Strategies for improving cultural intelligence.
CPD Provider
Language Link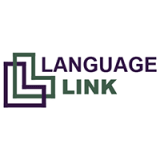 Language Link
Since its foundation in 2008, Language Link has become a leading provider of language services and training solutions. Our team of trainers are all highly qualified with years of experience in designing and delivering tailor-made Business courses, ESP and Professional Development courses and language courses which satisfy the industry-specific needs and objectives of our clients.
Get industry-related content straight to your inbox
Thank you for subscribing