About the CPD course
English is the language of global business and English speakers use specific grammar structures in particular business situations. English language learners must be able to both recognise and utilise these grammar structures in order to communicate effectively about business-related subjects. If an English language learner knows how and when to use these grammar structures correctly; it will enable him to 1) avoid costly misunderstandings; 2) eliminate related inefficiencies and delays; 3) improve business relationships with English-speaking colleagues and clients; and 4) create new business opportunities in English-speaking markets.
CPD Provider
Language Link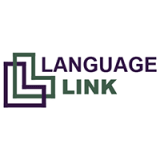 Language Link
Since its foundation in 2008, Language Link has become a leading provider of language services and training solutions. Our team of trainers are all highly qualified with years of experience in designing and delivering tailor-made Business courses, ESP and Professional Development courses and language courses which satisfy the industry-specific needs and objectives of our clients.
Get industry-related content straight to your inbox
Thank you for subscribing