CPD Courses
Cyber Security for Accountants and Business Leaders
Training Course • Lockdown Cyber Security
About the CPD course
We are the Cyber Security training delivery partner for the ICAEW. We are running Cyber Security classroom training for Accountants and Business Leaders; with learning outcomes specific to Finance professionals; demystifying Cyber Security; Cyber Risk and Cyber related fraud.
CPD Provider
Lockdown Cyber Security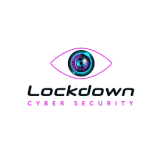 Lockdown Cyber Security
We are the only cyber hub that uses a visionary methodology incorporating global experts and cyber insurance to improve cyber posture. Lockdown aims to disrupt the Cyber Security industry by viewing Cyber risk as a Business risk, not solely an IT issue. Lockdown seeks to reduce people risk through education and to strengthen Insurance cover in readiness and response to an incident.
Get industry-related content straight to your inbox