About the CPD course
This interactive course enables delegates to understand financial crime risks whilst providing guidance on the most effective controls needed to manage them. It focusses on the modern cross-cutting issues of money laundering; bribery & corruption and fraud & cyber-crime; picking up the emerging issues.This is a practical course; peppered with examples from cases and with analysis of recent reports and trends. It highlights the key controls and shows delegates how to gain assurance that these controls are working effectively; whilst placing them within an overall framework of good governance and business ethics.
CPD Provider
LSEG (London Stock Exchange Group)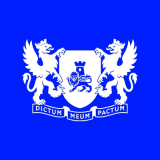 LSEG (London Stock Exchange Group)
LSEG (London Stock Exchange Group) is more than a diversified global financial markets infrastructure and data business. We are dedicated, open-access partners with a commitment to excellence in delivering the services our customers expect from us. With extensive experience, deep knowledge and worldwide presence across financial markets, we enable businesses and economies around the world to fund innovation, manage risk and create jobs. It's how we've contributed to supporting the financial stability and growth of communities and economies globally for more than 300 years.
Get industry-related content straight to your inbox
Thank you for subscribing