About the CPD course
Trading on London Stock Exchange is designed to give delegates a step-by step understanding of how the different trading services work. An overview of the primary markets gives relevance to the secondary markets; taking into account the single market in financial services across the EU and how that has shaped the operation and structure of our trading services. Reference to the Rules of the London Stock Exchange gives context to both electronic and off book trading. Live market data is used to give a real-time view of the trading services in an interactive learning environment.
CPD Provider
LSEG (London Stock Exchange Group)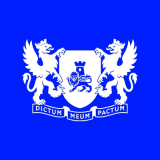 LSEG (London Stock Exchange Group)
LSEG (London Stock Exchange Group) is more than a diversified global financial markets infrastructure and data business. We are dedicated, open-access partners with a commitment to excellence in delivering the services our customers expect from us. With extensive experience, deep knowledge and worldwide presence across financial markets, we enable businesses and economies around the world to fund innovation, manage risk and create jobs. It's how we've contributed to supporting the financial stability and growth of communities and economies globally for more than 300 years.
Get industry-related content straight to your inbox