About the CPD course
In the UK; 65% of large companies are targeted by hackers; and the average security breach costs a company ?36.5k. It is therefore hugely important to understand how to protect your business from a cyber attack. In this free Cyber Security Briefing; we will share key learnings; insights and requirements company owners and directors need to ensure the safety of their IT infrastructure.
CPD Provider
Lumina Technologies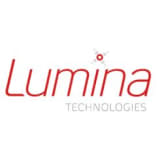 Lumina Technologies
Lumina Technologies has over 20 years experience in IT support, IT outsourcing services for SMEs. Lumina Technologies is an established, professional managed services provider with a long history of delivering and supporting enterprise-grade IT ecosystems. Over time, we've gradually moved towards working with larger firms, and now increasingly focus on serving clients with 50 users or more, including larger corporates. We also specialise in partnering with fast-growing startups.
More CPD courses by Lumina Technologies
Lumina Technologies
If you don't keep on top of all the emails in your inbox; you're in danger of becoming overwhelmed;...
Lumina Technologies
Changes to the General Data Protection Regulation will come into force next year with the aim of aff...
Lumina Technologies
Introducing a new system to Architects to enable them to remove the conflict of what goes where on a...
Get industry-related content straight to your inbox
Thank you for subscribing