About the CPD course
Catherine has been teaching ultrasound to veterinarians and breeders since 2010. She is a practicing echocardiographer within the National Health Service, and a research sonographer at Imperial College, London. Groups are kept small and personal – maximum of two students in person per session. Or 4 people when training done online. You will receive a certificate within 3 weeks of completing your training session.
CPD Provider
Master Breeder Academy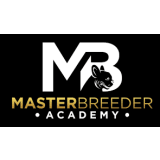 Master Breeder Academy
Our mission is to provide you with the knowledge, tips, techniques, and methods related to canine reproduction and fertility that will teach you how to take full control of your breeding program with regards to canine fertility. Through learning proven techniques that have helped both experienced and beginning dog breeders, you will become an expert in this field, helping you to hone your own skills beyond dog breeding itself.
Only hand's on course of its kind in the world.
More CPD courses by Master Breeder Academy
Master Breeder Academy
A course which gives you the exact details on basic canine fertility; Artificial Insemination; Chill...
Get industry-related content straight to your inbox
Thank you for subscribing