About the CPD course
The course introduces Building Information Modelling according to the ISO 19650 series to designers; project and BIM managers The training is focused on ISO 19650 parts 1; 2 and the UK National Annex The course explains what Building Information Modelling is and how it is connected to international standards It also demonstrates ISO 19650 concepts; principles; and the project workflow Finally; it shows challenges and how ISO 19650 affects the management of a BIM project After taking part in the course; managers and design teams will know how to use ISO 19650 to effectively deliver and steer BIM projects.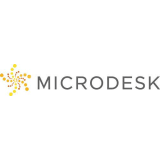 Microdesk
Microdesk was founded in 1994 as an Autodesk Reseller with a simple mission – to assist Architecture, Engineering, Construction, Owner/Operators and GIS firms with improving workflows and integrating project delivery technologies. 25 years later and that mission still holds true. Our vision is to reduce the environmental impact of urbanization by helping the AECO industry to design, construct and operate better projects more efficiently by leveraging the full potential of BIM, VDC and Asset Management.
Get industry-related content straight to your inbox