About the CPD course
An introductory online course that teaches a structured and progressive coaching method for Kickboxing Instructors in the use of focus pads for technical training.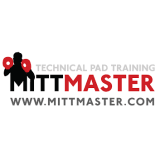 Mittmaster
Hi. My name is Matt (aka Mittmaster Matt) I am a martial arts student for 35 years, an instructor, author and creator of the Mittmaster Pad Training system. This unique pad training system includes over 500 pad drills for Boxing, Martial Arts, Kickboxing, Thai-boxing & MMA Mittmaster is used by instructors, coaches and school owners around the world to improve students striking skills, build retention and create awesome martial artists.
Get industry-related content straight to your inbox