About the CPD course
This course is specifically designed for people from the baking industry who want to understand the power of social media; digital marketing and right sales techniques when it comes to business.
CPD Provider
N.O. Cakes R Better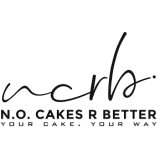 N.O. Cakes R Better
Natasha Orumbie isn't your ordinary baker! Yes she is well known in her industry for creating awesome works of edible art, but she has recently gained notoriety in the online world. Originally a teacher of teenagers by trade, she is naturally able to share knowledge in an engaging and humorous fashion, making her Instagram, blog posts and e-books a pleasure to read! She now takes great pleasure in teaching others how to bake, decorate and sell cakes of their own.
Get industry-related content straight to your inbox
Thank you for subscribing