About the CPD course
An hour-long webinar with Dr Nichola Conlon discussing why the future of anti-ageing is not injectable. Science has revealed why and how cellular ageing occurs. Dr Conlon analyses the key pathways linked with cellular ageing and how research is aiming to combat them and increase our health span – the portion of life spent in good health. Dr Conlon also details how we can tackle anti-ageing with a more holistic approach starting with the changes occurring in our cells.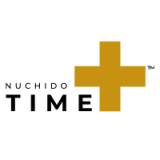 Nuchido
At Nuchido we are working to translate the latest scientific advances in ageing research into revolutionary new products that slow, and even reverse, the signs and processes of ageing. Over recent years, rejuvenation has been scientifically proven, but the pace of these discoveries is far ahead of public awareness. Nuchido's mission is to bring to market science-based anti-ageing products that really work.
More CPD courses by Nuchido
Nuchido
An hour-long webinar with Dr Nichola Conlon analysing what NAD+ is and why it is vital to maintainin...
Nuchido
An hour-long webinar hosted by Alice Hart-Davis; award winning beauty journalist; in discussion with...
Get industry-related content straight to your inbox
Thank you for subscribing