About the CPD course
This course will enable participants to become proficient in the basics of radio use.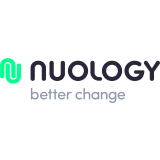 Nuology
From bitesize to life-sized, Nuology learning is designed not just to support you and your people on their professional journey, but make the process fun, accessible and transformative. We're committed to helping UK institutions, and the people who use them, to flourish on the world stage. Our unique team has specialist knowledge and experience in the application of safety, security and wellbeing measures in modern HE settings.
Get industry-related content straight to your inbox