About the CPD course
This course contains three modules to guide you through what Operation Encompass is and our purpose along with an understanding of domestic abuse and its impact upon children. There is key information in line with the new Domestic Abuse Act 2021; the role of a key adult and provides guidance on supporting your pupils in school.
CPD Provider
Operation Encompass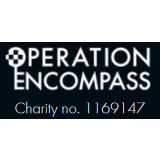 Operation Encompass
Operation Encompass is a charitable organisation set up in 2011, which has since enabled effective interventions to many thousands of children who've experienced domestic abuse. Operation Encompass is a police and education early information safeguarding partnership enabling schools to offer immediate support to children experiencing domestic abuse. Our aim is to have Operation Encompass in every force, in every school, for every child no matter where they live. It is simply every child's right.
Get industry-related content straight to your inbox