About the CPD course
This course responds to the need for?easily accessible: evidence-based?practical support and guidance to help teachers and trainers meet the needs of their students?through the use of?synchronous and asynchronous technologies. It can be difficult to know what technologies to use within your vocational teaching and where to begin your search. This package gives specific practical support to help you with your vocational teaching. Each module is also packed full of pedagogy.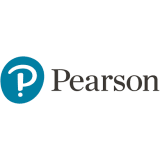 Pearson
We have more than 20,000 employees that deliver our products and services in nearly 200 countries, all working towards a common purpose – to help everyone achieve their potential through learning. We do that by providing high quality, digital content and learning experiences, as well as assessments and qualifications that help people build their skills and grow with the world around them.
Get industry-related content straight to your inbox