About the CPD course
This course is designed for practitioners who have completed our two-day training course in working with parents/carers with psychological needs (or equivalent) and who want to extend their knowledge and understanding of working with individuals experiencing emotional dysregulation or who are prone to angry/violent behaviour. The one-day course explains why these behaviours might develop and explores characteristics that will help identify people experiencing these issues. Participants will also be introduced to practical strategies and techniques that they can use to work more effectively with service users and which will help them deal with difficult situations.
CPD Provider
PM Psychology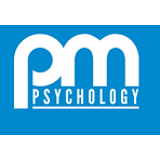 PM Psychology
Offering a UK-wide service, PM Psychology is an established firm of expert witness forensic psychologists and therapists. We undertake assessments of adolescents and adults who are involved in both care proceedings and pre-proceedings and we provide reports to the Family Courts, Social Services and other agencies.
More CPD courses by PM Psychology
PM Psychology
PM Psychology's two-day course will introduce participants to the way in which the psychological nee...
Get industry-related content straight to your inbox
Thank you for subscribing