About the CPD course
Machine Learning and Artificial Intelligence are a study of getting computers to act smart like a human or better than human. ML & AI is helping many industries to generate revenue by creating new technologies and identifying business insights. In this course: you will learn some of the import techniques and fundamentals used in ML & AI. More importantly: you will have industrial projects for hands-on practice to gain skill and learn how to apply these techniques on real data. Topics Covered: (i) Introduction to ML & AI. (ii) Supervised learning (iii) Unsupervised learning (vi) Reinforcement (v) Artificial Intelligence.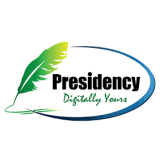 Presidency
Presidency Limited is an E-Learning, Software and Digital transformation company headquartered in London, United Kingdom. We provide IT and Digital solutions to businesses across the world. For over a decade, we have been helping companies re-imagine their business. We deliver impactful digital engineering solutions powered by the latest technologies.
More CPD courses by Presidency
Presidency
Training is our expertise. We believe in the digital future and digital literacy. Let's build your f...
Presidency
With rapid increase in data: companies have realized the need for a data interpreter and visualizer...
Presidency
Power BI is a powerful Business Intelligence tool that is used to interpret business insights from r...
Get industry-related content straight to your inbox
Thank you for subscribing