About the CPD course
This is a two-day introductory (foundation) course to crude oil and oil products trading. It covers introductions to traded markets, trading techniques, compliance. Areas explored in detail include: market structure; flat price; price exposure; risk management; technical analysis; spreads (time and geographic); physical trading (crude and products).
CPD Provider
PVM Smart Learning Ltd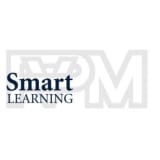 PVM Smart Learning Ltd
PVM Smart Learning offers training courses in oil trading risk management and operations. Our interactive presentations and practical simulations reinforce learning whether you want to be a trader or just enhance your knowledge of the oil markets.
Get industry-related content straight to your inbox