About the CPD course
This course gives a wide ranging introduction to traded oil markets. Delivered in an interactive style by market trading experts; it gives participants the opportunity to gain knowledge of the core concepts of oil trading. To reinforce learning the hands-on simulations will give you a taste of the kind of challenges faced by front-line traders. We would recommend this course to anyone with an interest in a career in oil trading or for those already in the industry who want a better understanding of the commercial and operational environment in which they operate.
CPD Provider
PVM Smart Learning Ltd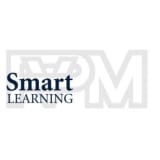 PVM Smart Learning Ltd
PVM Smart Learning offers training courses in oil trading risk management and operations. Our interactive presentations and practical simulations reinforce learning whether you want to be a trader or just enhance your knowledge of the oil markets.
Get industry-related content straight to your inbox