About the CPD course
The aim of this course is to enable learners to recognize H2S hazards and react appropriately to an H2S emergency. Employees need to have a comprehensive idea of how to protect themselves against its lethal effects; understanding the nature and precautions while using the detectors and breathing equipment. They must also know how to rescue and perform first aid on victims overcome by H2S.
CPD Provider
Quantum Skillup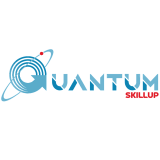 Quantum Skillup
Consultation, health and safety training centre in Egypt.
More CPD courses by Quantum Skillup
Quantum Skillup
This course is designed to give participants the basic necessary skills and knowledge to operate the...
Get industry-related content straight to your inbox
Thank you for subscribing