About the CPD course
The EmployAbility bitesize course is a one day activity-based training workshop; designed to provide information and experience preparing for employment. Ideal for job-seekers and people looking to develop their career. Participants will learn to produce a professional CV; how to job search and complete job applications and how to be effective in interview.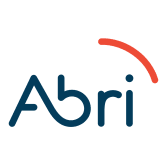 Abri
We're Abri, a housing association based in the south of England. One of the largest in fact. We've got 35,000 homes and 80,000 residents living in them. We strive to create conditions where our residents, communities, and staff can excel. We aim for brilliance in all of the services that we offer, and our financial strength allows us to invest in working with our local partners to help us all meet our strategic objectives.
Abri
The CREATE programme is a classroom centred training course supported by concurrent tutor facilitate...
Get industry-related content straight to your inbox