CPD Courses
Renaissance Academy's Diploma in Transformational Leadership
Training Course • Renaissance Ventures
About the CPD course
A good transformational leadership program will focus on honing the skills you need to consistently deliver outstanding performance. It will help you reach the next level of effectiveness while leading individuals; teams and large groups. This training program is designed to help you return to the office the following day ready to implement those ideas with passion and rigour.
CPD Provider
Renaissance Ventures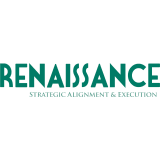 Renaissance Ventures
Since the inception our mission has been helping leaders and organizations to make the changes and prosper in the current volatile, uncertain, complex and ambiguous. We inspire our clients to make and boost their most challenging business decisions with confidence, and we help them making a difference in their industry.
More CPD courses by Renaissance Ventures
Renaissance Ventures
This training program will take you through the steps of creating an effective strategy process that...
Get industry-related content straight to your inbox