CPD Courses
Can We Really Juggle Carbon Efficiency With High Resilience And Low TCO?
Seminar • Riello UPS Ltd
About the CPD course
Seminar explores this topical question by reviewing the relationship between efficiency and a typical uninterruptible power supply (ups) installation. Traditionally, the higher the resilience; the higher the carbon price tag; but by looking at ways of reducing losses within todays ups solutions, we will demonstrate how resilience can be maintained, how overall pue (power usage effectiveness) and tco (total cost of ownership) can be lowered, and how the system falls into line with the latest legislation
CPD Provider
Riello UPS Ltd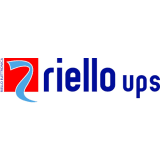 Riello UPS Ltd
Riello UPS Ltd is the UK subsidiary of Riello UPS S.p.A Europes leading manufacturer of uninterruptible power supplies and standby power systems from 400VA to 6MVA.
More CPD courses by Riello UPS Ltd
Get industry-related content straight to your inbox