CPD Courses
Elite Equestrian Mindset Coach Course
Training Course • Sandie Robertson- Elite Equestrian Coaches
About the CPD course
The aim of this course is to provide participants with knowledge and understanding of the principles and practice of equestrian mindset coaching; which combine a unique and proven blend of cognitive behaviour therapy (CBT); neuro-linguistic programming (NLP); coaching and sports psychology. This will enable course participants to apply this combination of proven methodologies at a practical level to support individuals to reach their potential and achieve their equestrian goals. On completion of this course; successful participants will be provided with a completion certificate for this Elite Equestrian Mindset Coach course.
CPD Provider
Sandie Robertson- Elite Equestrian Coaches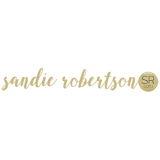 Sandie Robertson- Elite Equestrian Coaches
Sandie has been involved in nearly every aspect of equestrian life for 3 decades now. With experience in breeding, dressage and eventing she is a qualified coach for the past 10 years has been helping riders across the globe achieve their goals, overcome fears and learn from disappointments and maximize their performance.
Get industry-related content straight to your inbox
Thank you for subscribing