About the CPD course
Training in the administration; scoring; interpretation and feeding back of both the Adolescent and Adult versions of the Substance Abuse Subtle Screening Inventory (SASSI) – psychometric screening for substance use. It includes examination and comparison of internationally recognised classifications of substance use; development; efficacy and uses of the SASSI; and psychological profiling to support engagement; assessment; motivation and care planning with service users. Useful training for statutory providers; Youth Offending Teams; Healthcare; Social Workers; Probation and Criminal Justice staff; as well as independent intervention and treatment services across Tiers 1 - 4.
CPD Provider
SASSI Direct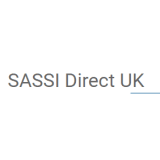 SASSI Direct
The aim of the Substance Abuse Subtle Screening Inventory is to improve the quality of substance use assessments and to help to secure, for individuals, the best and most appropriate form of support or intervention to address their needs. We are committed to serving people who suffer from drug and alcohol problems, by supporting the professionals who work with them face-to-face. As well as supplying materials and training, we offer on-going post-training consultation and profile analysis, to ensure, as far as possible, that professional workers receive support and encouragement, particularly when tackling difficult casework issues.
Get industry-related content straight to your inbox