About the CPD course
This training will help you to learn how to recognise and sensitively respond to children and young people who have experienced trauma; Adverse Childhood Experiences (ACEs) and attachment. This training will provide you with practical strategies to help you respond in a more trauma informed way when working with children and young people.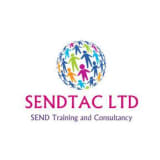 Sendtac
Sendtac are a small team of specialist early years teachers and practitioners with many years of experience supporting children and advising parents and educators with all aspects of Special Educational Needs and Disabilities. Our specialist knowledge and experience enables us to offer high quality training and consultancy whilst appreciating the demands of day-to-day practice in the early years.
Get industry-related content straight to your inbox