About the CPD course
Intercompany accounting is a major challenge for large enterprises – it is a highly manual and complex process. Automating Intercompany accounting can help achieve cost savings: tax optimization and the streamlining of financial processes. In this webinar the former Chief Operating Officer of GE Operations: Bjorn Bergabo: shares his first-hand journey of what it takes to automate intercompany and the steps required to do so. Learn about the benefits gained from automating: including cost savings: improvements to financial processes and tax posture and why it may not be as hard as you think.
CPD Provider
sharedserviceslink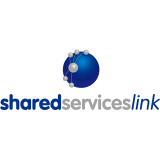 sharedserviceslink
Finance shared services can be a challenging landscape, which is why sharedserviceslink is here to guide you with information and support by connecting you to professionals within the industry. We are a company focused on improving the performance of shared services organizations. We offer our shared services customers (the world's largest 10,000 companies) value through content, connections, training, benchmarking, and recruitment services.
More CPD courses by sharedserviceslink
sharedserviceslink
Many of today's F&A organizations are struggling with the challenge of reconciling accounts and appl...
Get industry-related content straight to your inbox