About the CPD course
Many of today's F&A organizations are struggling with the challenge of reconciling accounts and applying cash. Veolia found themselves in this situation: until they automated their cash application process. This led to a huge timesaving benefit for their credit team: who went from chasing remits to collecting more cash. This webinar explores how Veolia's AR department transformed itself and achieved impressive KPIs :including a 70% increase in efficiency and 75% savings on costs associated with matching.
CPD Provider
sharedserviceslink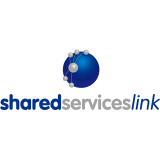 sharedserviceslink
Finance shared services can be a challenging landscape, which is why sharedserviceslink is here to guide you with information and support by connecting you to professionals within the industry. We are a company focused on improving the performance of shared services organizations. We offer our shared services customers (the world's largest 10,000 companies) value through content, connections, training, benchmarking, and recruitment services.
More CPD courses by sharedserviceslink
sharedserviceslink
Intercompany accounting is a major challenge for large enterprises – it is a highly manual and compl...
Get industry-related content straight to your inbox